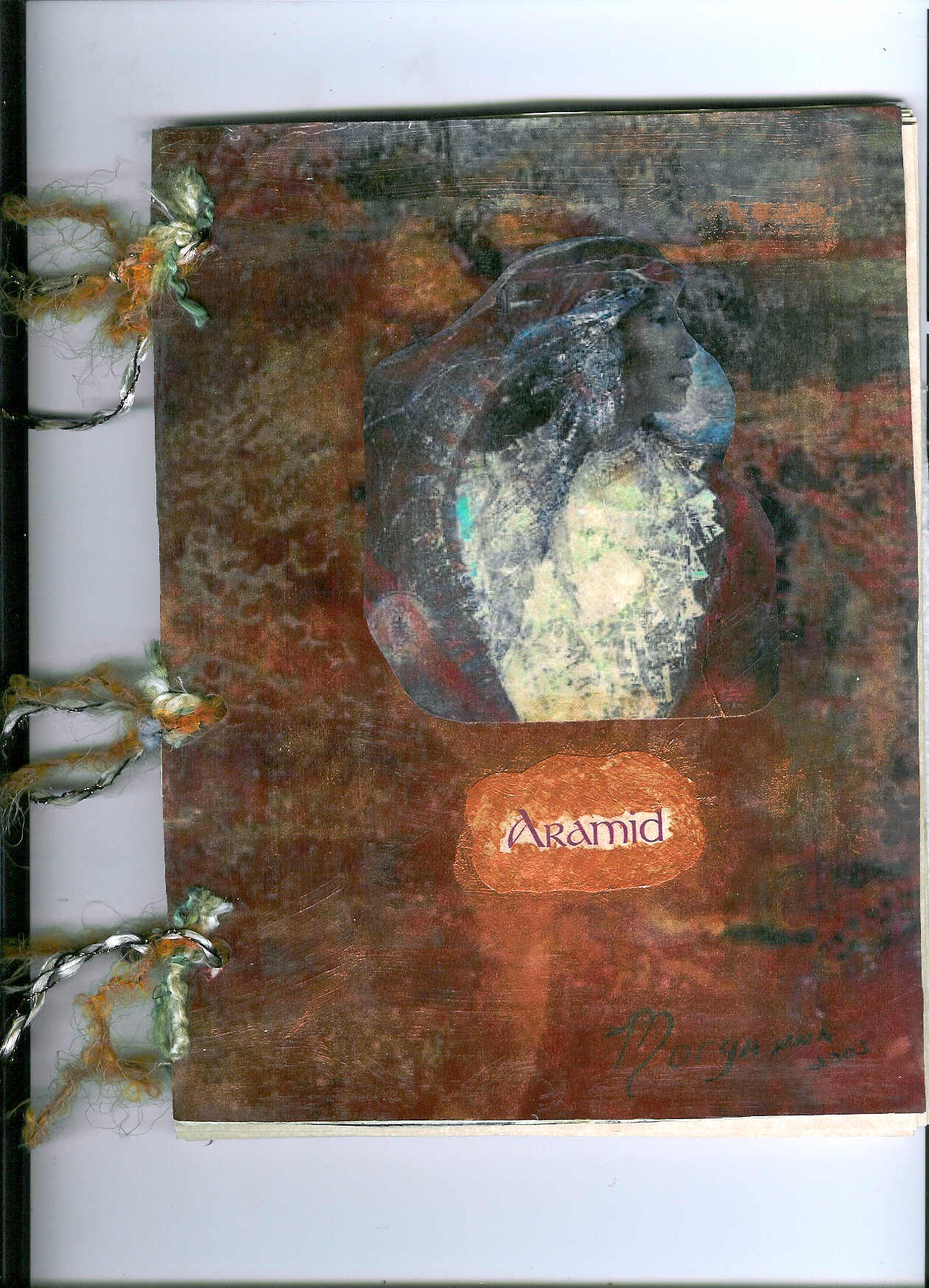 Aramid Front
This book i created for a dear friend of mine.
Aramid inside cover it has two witches flying on broom sticks.I imagine them being my friend and i.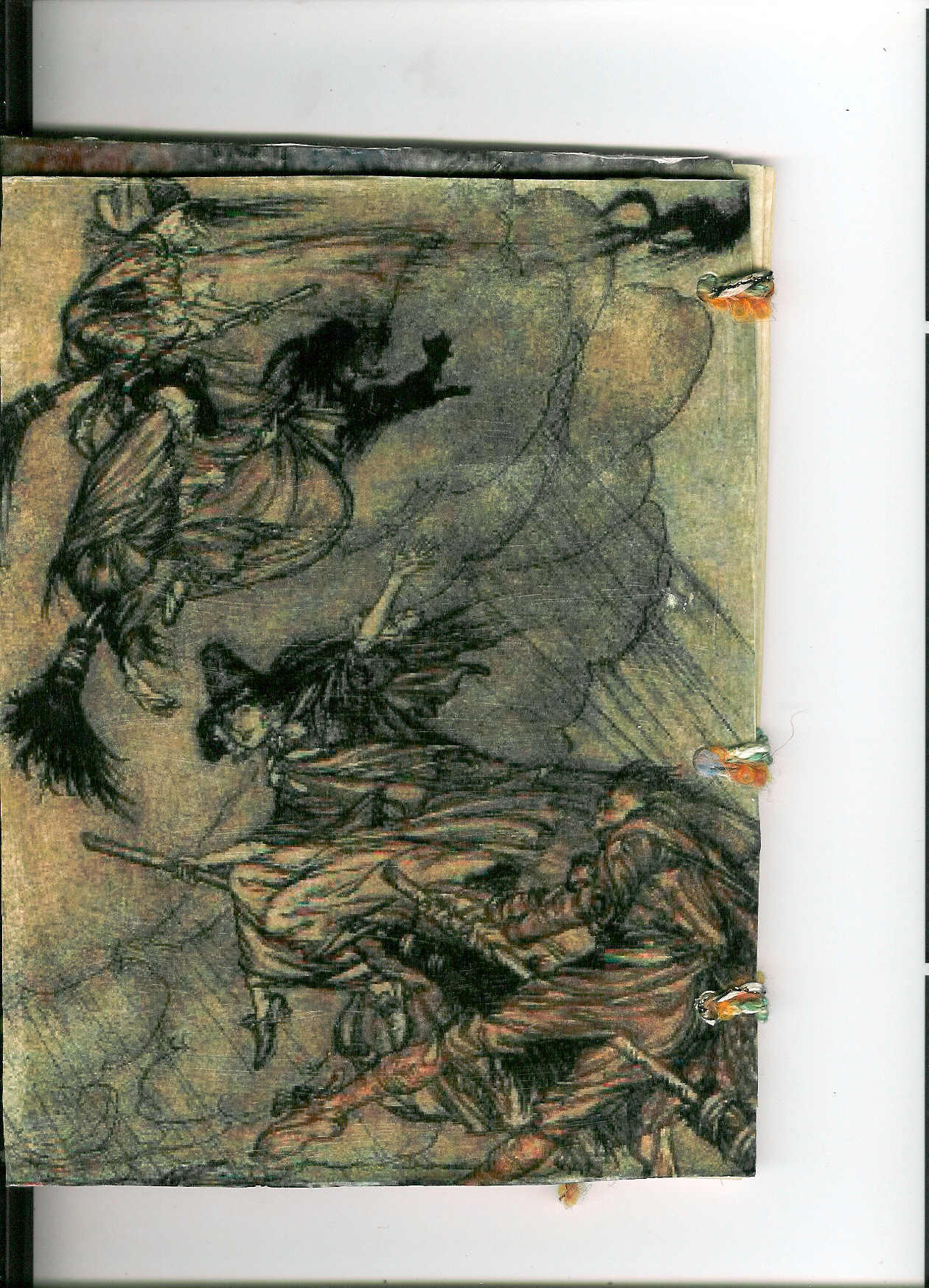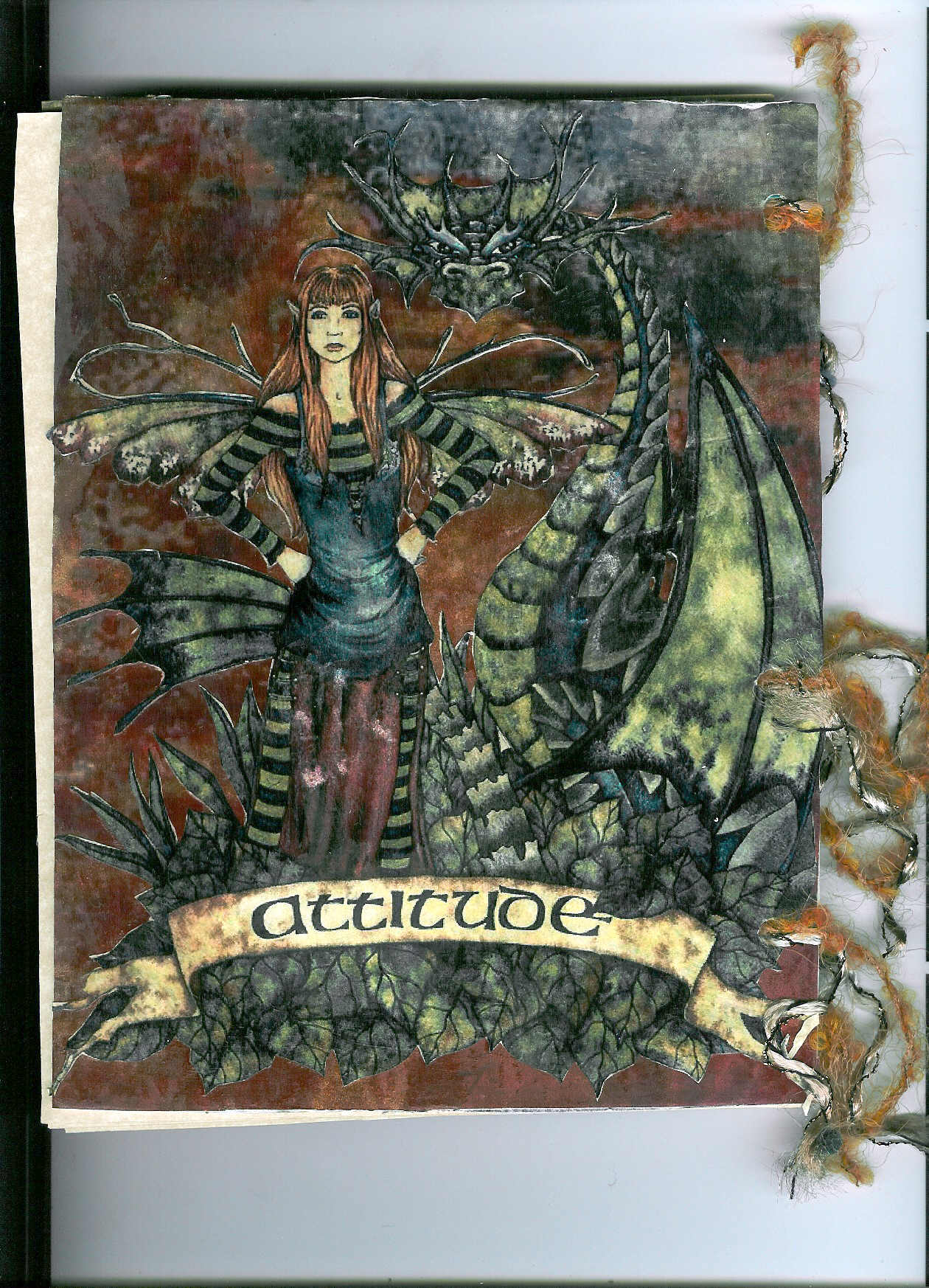 Aramid Back
On the back is a fairy and a dragon with the banner reading
Attitude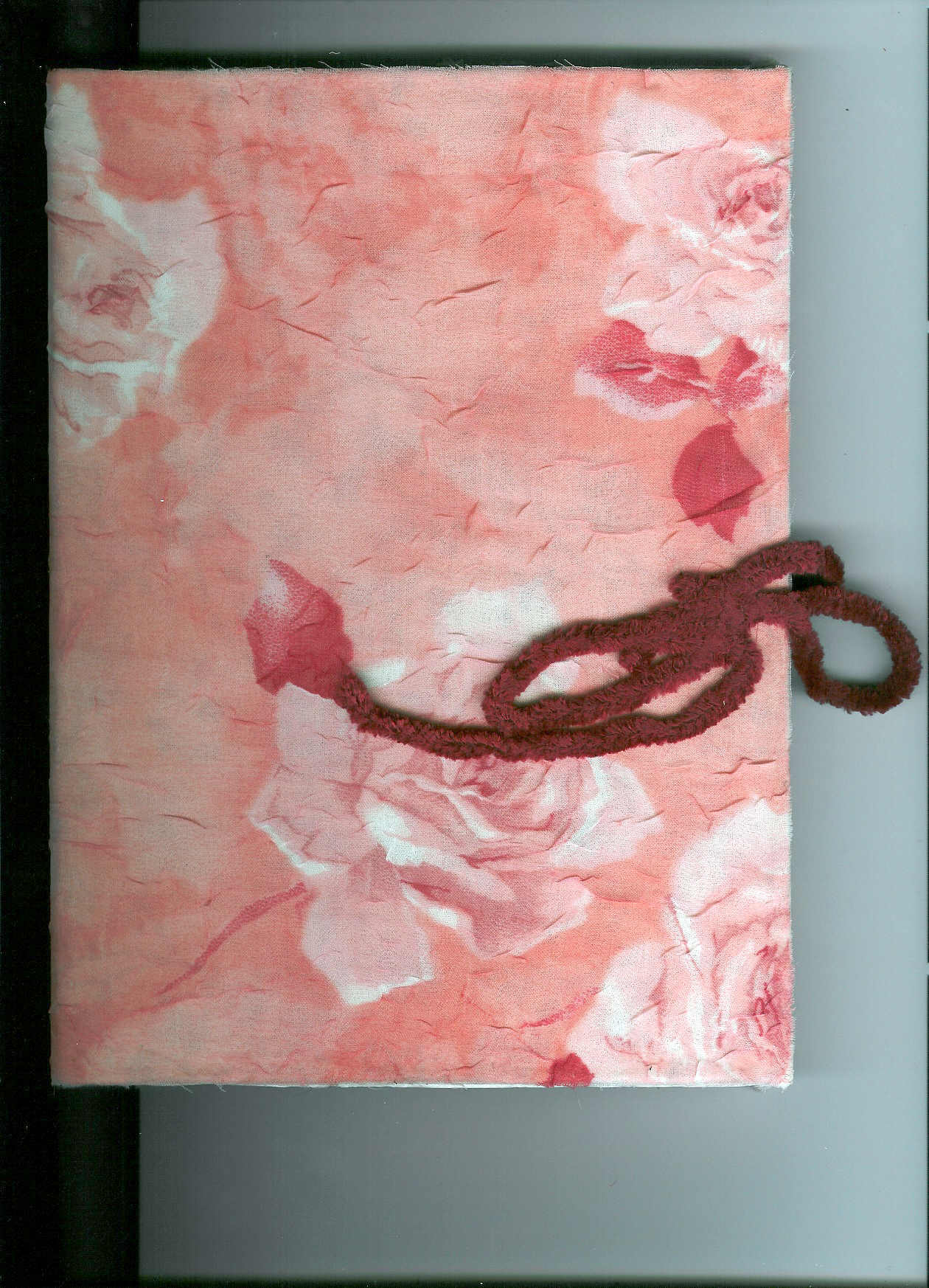 This is what i call a book holder.Im not really sure what it is i found it at the loval thrift shop.I decided to redo it and it could hold Aramid.The outside sorta hides what the book inside will be.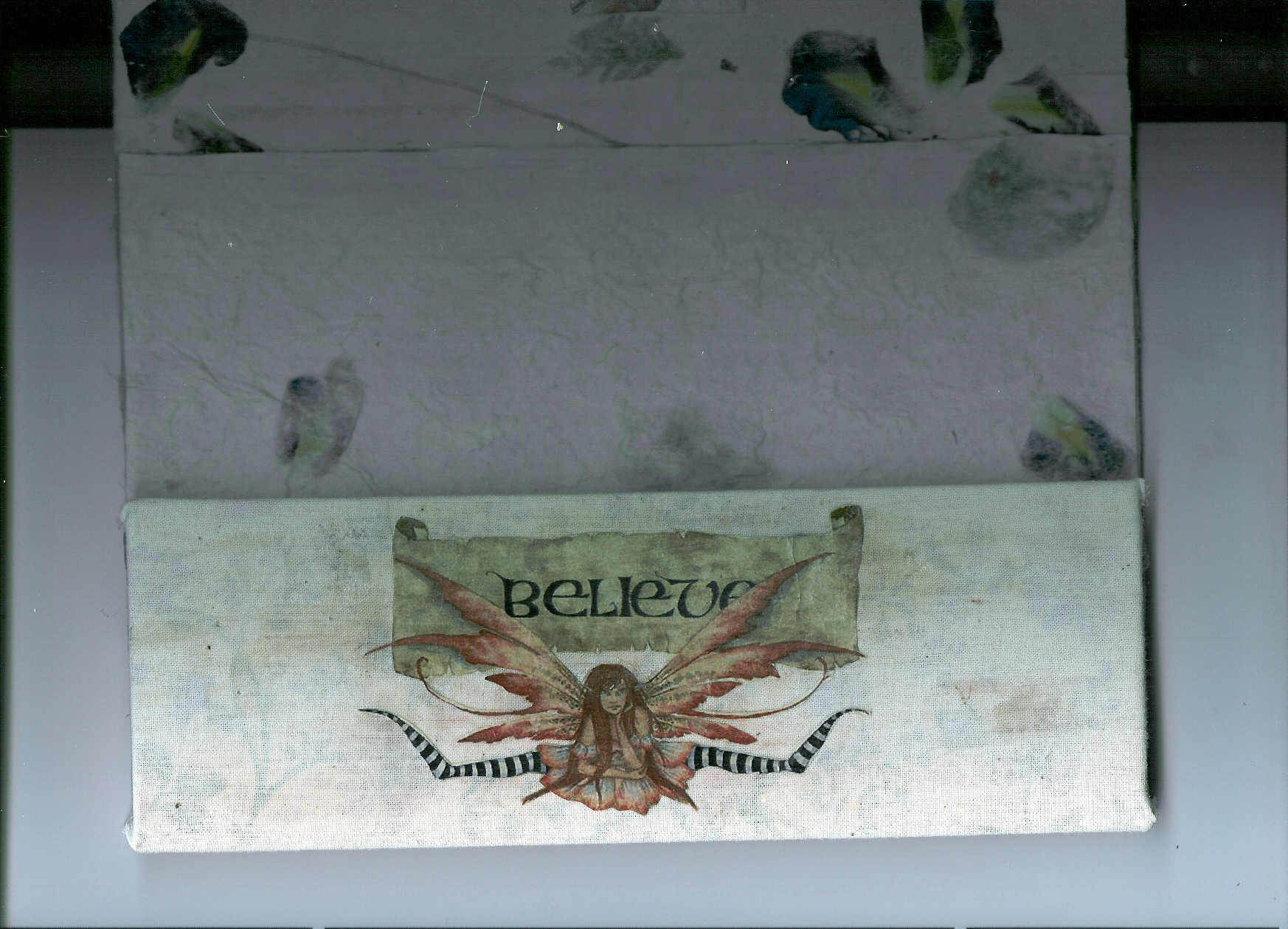 This is the inside of the book holder.It has handmade paper background and a small fairy with the banner reading "Beleive"